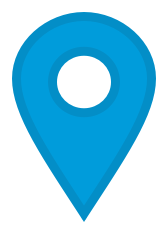 Empower Your Decisions with The Data App
TDA's Retail and Demographic suite combine our data with public sources and machine learning (AI) to support investment, development and portfolio management decisions
Analysis of Catchment Areas
Analysis of Catchment Areas
TDA enables the analysis of catchment areas. Catchment areas can be an individual suburb or a user-defined group of suburbs.
A catchment area can be compared to its greater capital city, its own history or a different catchment area.
Catchment Area Analysis
Catchment Area Analysis
As well as generating headline information for a catchment area, TDA provides an understanding of its socio-economic characteristics, whether it is spending power, income distribution, age distribution, mortgage stress, employment composition or education. But this is just the beginning.
Shopping Centre Analysis
Shopping Centre Analysis
Retail Pro and Enterprise users have access to TDA's comprehensive retail database, covering over 2,000 shopping centres across Australia, with coverage of major retailers, speciality stores, and landlord portfolios coming soon. Our retail tools include our analytical catchment area and shopping centre ranking system, based on demographics, competition and tenant mix, to assist in providing an indication of how shopping centres rank against one another. TDA also tracks all major shopping centre transactions, with data covering prices, yields, ownership and more.
TDA Scoring System
TDA utilises a large number of variables combined with machine learning algorithms to determine our TDA scores. Examples of some of these data inputs are illustrated below.
TDA Trade Area Score
Income
Density
Other Demographics
TDA Retail Score
Competition
Various Demographics
Brand Analysis
TDA Brand Score
Drawpower
Various Demographics
Brand Quality

TDA Demographics & Retail Subscription Options
TDA provides a number of options to cater for different needs.